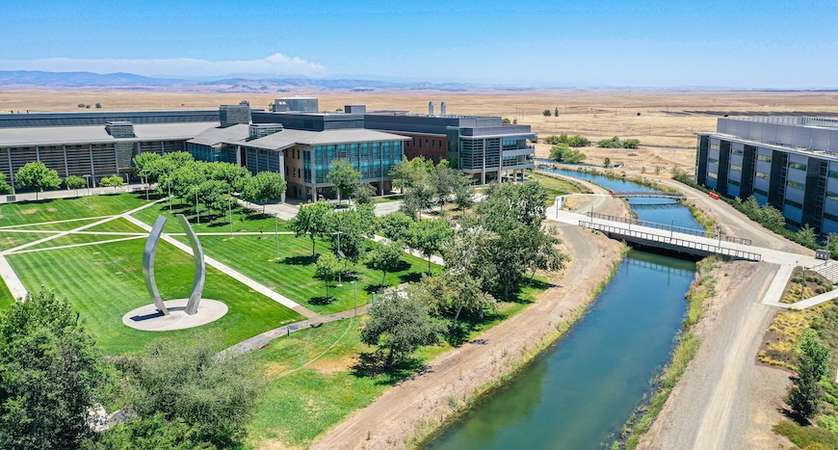 UC Merced public health Professor Maria-Elena De Trinidad Young has been awarded an R01 grant from the National Institutes of Health (NIH).
The $3 million grant will fund Young's ambitious, five-year research project to understand how immigration policy influences health care access and the well-being of Latinos in rural California and Arizona counties, including Merced, Tulare, Imperial, Monterey and Napa.
While immigration is an oft-discussed topic in the United States, there is less understanding of how immigration-related policies affect access to health care and mental health care, particularly for Latino populations living in under-resourced rural communities.
"Immigration policy is a really big factor in what it means to be Latino in the United States," Young said. "Living here in the San Joaquin Valley, we see that Latinos' day-to-day lives are shaped by the climate toward immigrants and immigration."
This project is directed at quantifying and analyzing those impacts.
Young will work with researchers all housed at UC Merced. The team consists of public health professors Nancy Burke , Sidra Goldman-Mellor and Alec Chan-Golston , and economics Professor Catalina Amuedo-Dorantes , along with two doctoral students.
Young and her team will conduct a survey of 3,000 U.S.- and foreign-born Latino adults in rural counties of California and Arizona. The survey will ask about their barriers to health care and concerns about their mental health. It will also assess how immigration policy has touched their lives, such as knowing someone who has been deported or having worried that using public benefits could affect their immigration status. The team will also collect county-level data on local policies that determine immigrants' rights and access to resources.
"We will use the survey data and county policy data to understand how personal encounters with policy and county climate toward immigrants are associated with mental health and health care access," said Chan-Golston, the team's biostatistician and an expert in the analysis of spatial data.
One of the goals of the study is to understand how communities and Latino populations differ across California and Arizona.
"The counties in our study all have longtime Latino populations," said Amuedo-Dorantes, an economist and expert in immigration policy. "But they are very different in terms of economic and political dynamics."
"National-level health surveys generally do not have enough data for us to understand patterns in Latino mental health and health care utilization in rural communities," said Goldman-Mellor, a psychiatric epidemiologist and the team's mental health expert. "We will be able to understand differences in mental health across different communities in California and Arizona, and factors that may harm or promote well-being."
Young said it is an exciting prospect to work with an all-UC Merced team.
"We have strong interdisciplinary expertise here at UC Merced," added Burke, the team's medical anthropologist, "and R01 NIH grants like this are critical to support the research that moves UC Merced toward R1 status."
Once the research is complete, Young said, her team plans to make the data publicly available so other researchers can do their own analyses.
"We want it to be a resource for others."