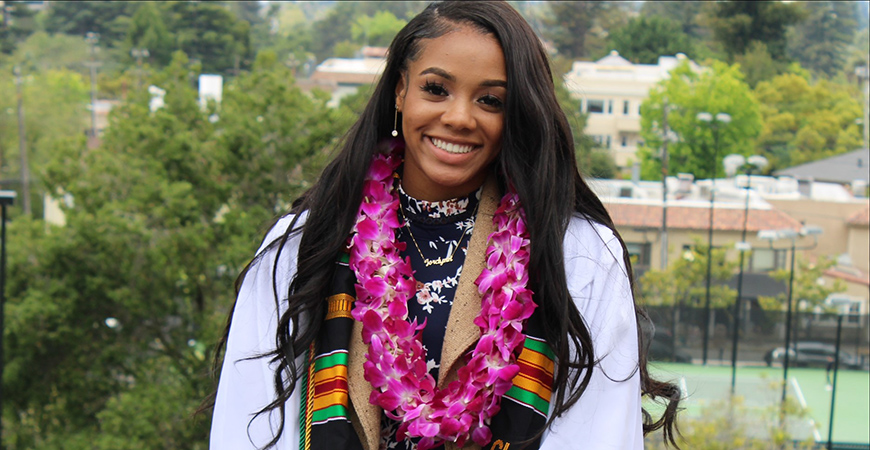 UC Merced is highlighting incoming first-year students for fall 2022 — a dynamic, diverse and accomplished cohort of new Bobcats.
Jordynn Lewis is excited to start her journey as a UC Merced Bobcat when the fall semester begins in August. The first-year student recently graduated from Holy Names High School in her hometown of Oakland.
As an incoming public health major, she is ready for all that UC Merced has to offer — the academic, extracurricular and research possibilities.
"I chose UC Merced because it is the newest UC, it has great research opportunities, and it has an amazing community, "she said.
Despite limitations due to the COVID-19 pandemic, Lewis participated in numerous activities at the college preparatory high school, including track and field, volleyball and as the school's photographer for its yearbook and other publications.
Lewis took three years of American Sign Language (ASL) classes in high school. When she became fluent, she started translating the school's prayer services in ASL.
"I got involved in American Sign Language because I wanted to take another language other than Spanish and French (offered at her school). I have always been interested in how deaf people communicate and deaf culture," she said.
She also served on Student Council, where she participated in fundraising, planning trips and orchestrating painting the senior class mural.