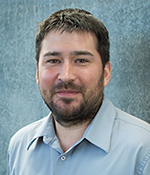 Professional Title:
Associate Professor of Health Psychology
Research Interests:
Professor Zawadzki's research examines social psychological processes as applied to health with three overlapping research areas:
How do perseverative cognitions function as a mechanism to create and extend stress responses?
How does perceiving emotion in others affect decision making about them?
Can psychosocial interventions be developed to improve health and well-being?