Public Health Home
Public Health at UC Merced
Public health is the science of protecting and improving the health of communities through education, promotion of healthy lifestyles, and research regarding disease- and injury-prevention. Public health professionals analyze the effects of genetics, personal choice and the environment in order to develop programs that protect the health of your family and community (www.whatispublichealth.org/what/index.html). Overall, public health is concerned with protecting the health of entire populations, from those as small as a local neighborhood to those as large as an entire country.
 
Broadly speaking, the mission of public health is to assure people can be healthy in society. Whereas medicine is concerned with understanding individual causes and treatments of diseases and illnesses, public health focuses on the community and the health of the population.
 
This means assessing the population's health, understanding the causes and determinants of health challenges and problems and identifying ways to improve the population's health. In some cases, this might mean working to help people  gain access to existing medical services, while in other cases it might require introducing population-wide interventions.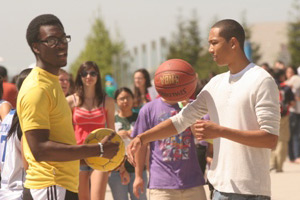 Knowledge of public health might include the tools needed to understand the basic science of public health, familiarity with the biomedical basis of public health -- including infectious disease transmission and containment -- the societal determinants of health and why health and healthcare disparities arise, how the environment affects health, the role of the medical system in meeting the population's needs, population-level interventions aimed at improving health, the role of health communication and promotion in improving the population's health, and the challenges faced by public health in the United States, including disaster preparedness.
 
The field of public health is highly varied and encompasses many academic disciplines, including:
Health Services Research
Health promotion and behavioral medicine
Disaster preparedness
Health inequalities
Epidemiology
Environmental Health
Public Health News