Professor and students recognized for research excellence at health communication conference
Professor and students recognized for research excellence at health communication conference
Professor Susana Ramirez and doctoral student Erendira Estrada were recently recognized at the Kentucky Conference on Health Communication. Their poster titled "Development of a local brand to promote the social determinants of health: Persuasive and informational approaches" was awarded Top Poster award in recognition of the scientific rigor and visual presentation of the project. The research was part of a larger project funded by the Centers for Disease Control and Prevention through the Merced County Department of Public Health to create a coalition for chronic disease prevention. The county suffers from disproportionately high rates of chronic disease owing to issues such as lack of access to healthy foods.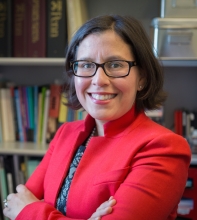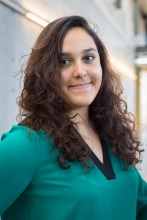 Professor Susana Ramirez left, Ph.D. student Erendira Estrada right
Professor Ramirez notes, "This was such an important project for the Merced community, and it was a privilege to apply a multilevel communication approach to chronic disease prevention. The project was tough because it had a very applied purpose but we were really stretching the limits of health communication theory. To be recognized by my peers in health communication for the quality of the work is an immense honor."
UC Merced alumni Zabrina Campos-Melendez (Management, '17) and Raquel Perez Zuniga (Psychology, '17) also contributed to the research. The biennial conference, which attracts about 200 researchers from diverse disciplines who study health communication, is organized by the University of Kentucky Department of Communication and supported by the National Institutes of Health.