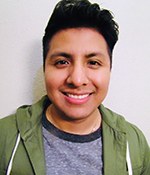 Professional Title:
Graduate Student in the Brown Lab
Education:
University of California, Merced
B.A. in Economics from the University of California
Bio:
Prior to joining the Ph.D. Program, Rudiel worked for two years at Merced County. His research interest include health services research of Public Health, health economics, long-term care cost, aging, quality and access to care.