Ritem Sandhu
PhD Program: Public Health
Email: rsandhu3@ucmerced.edu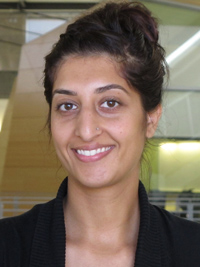 Ritem received a BS in Management at UC Merced and a MPH from San Francisco State University. She has been working in the public health sector since 2006. She has been in the PhD program since 2012.
Research Summary
Ritem's research looks at costs of chronic disease and prevention options. Her current project involves tobacco costs related to chronic disease in California and current tobacco related prevention options, to identify the optimal return on investment from investing in prevention and to develop and implement cost effective and efficient policies for planning and control efforts.
Publications
Brown P., Gonzalez, M., & Sandhu-Dhaul, R. 2014 Cost of Chronic Disease in California: Estimates at the county level." Journal of Public Health Management & Practice. 20 (5); pg. 463-556.