Gracy Mantoan, MD
Email: gmantoan@ucmerced.edu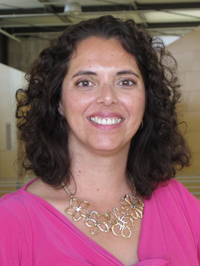 Born in Sao Paulo, Brazil, Gracy earned an MD degree from the State University of Campinas (UNICAMP) in 1995. She worked for three years as a General Physician in the Brazilian Army and local Public Health System, in both Primary Care Clinics and Emergency Room.
Gracy moved to the USA in 1999 and obtained her Certification by ECFMG (Educational Commission for Foreign Medical Graduates) in 2001. She dedicated herself to raising her four children for a period, while volunteering for several organizations, including the research team at UC Merced HSRI (Health Science Research Institute) in 2013. She joined the UC Merced Public Health PhD Program in the fall of 2014. http://graduatedivision.ucmerced.edu/news/2015/graduate-student-seeks-in...
Research Summary
While volunteering in the HSRI, Gracy worked on a community health needs assessment Project, establishing a connection with local School District for conducting community research, organized research efforts, and conducted a focus group with the parents of school-children. She has initially worked on a discrete choice study on organ donation, which is now being expanded, and is now engaged on her dissertation topic on Community Intervention on Childhood Asthma.
Publications
None at the moment.